My apologies for being AWOL. It has been a crazy few weeks. It's funny – time really does fly. I would swear it has only been a week since my last post but it has been more like 3! Time to make sure my blog time is in my calendar. A few weeks ago, I starting consulting with a great person that has been taking up some of my time. More to come on that at a later date.
I had also been getting ready for our trip to the Outer Banks in North Carolina, or OBX as many know it. My husband's family gets a house together and we chill out for a week. It was a great time. The weather was a little sketchy at first – it was chilly when we got there. But it ended up being in the mid-70's all week – perfect for the beach and heated pool. We stayed in a house called Malaikas.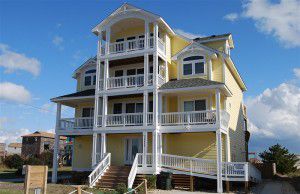 As a person with very fair skin, I always burn on these vacations.  It is hard to find out your SPF number – the one that will really protect you and not let you burn.  I found out this week that my golden sunblock number is SPF 75. No burning – just a bit of color. This is what I used. I got burned on the last day wearing SPF 50 of a different brand because I ran out of my wonderful new sunblock.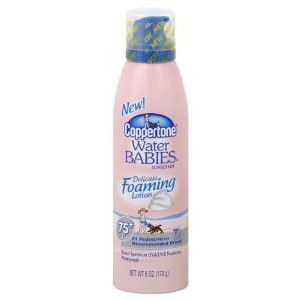 We saw a beach wedding right next door. It was beautiful – Congrats to the happy couple!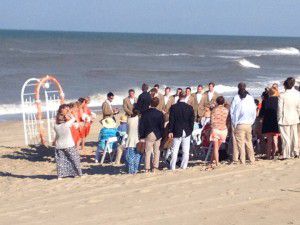 We drove on the beach. It is fun and nerve wracking at the same time.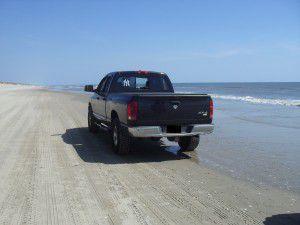 We laid out and took walks on the beach.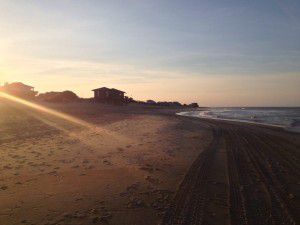 It was a great trip. Very relaxing. And now back to the real world. Our puppies were very happy to see us, although they do love spending time with their Grandma Denise. We are all unpacked and ready to get back to the grind. Goodbye OBX until we meet again.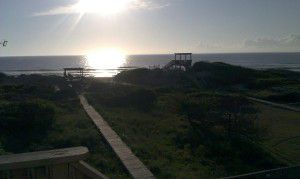 How was your week?
Erin ♥