Who doesn't love baby stuff?  Baby gifts are probably my favorite type of gift to put together.  There is so much cute stuff out there!  This is a basket I put together for a friend.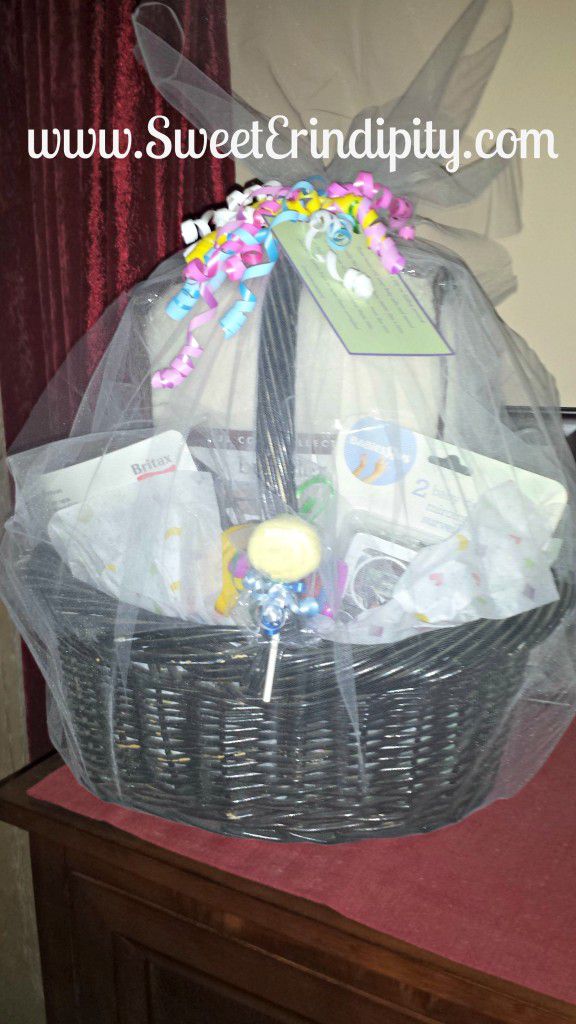 I decided I was going to get some of the car-related items off of the registry and do a basket.  But when I was finished with it, it just felt undone.  Then I started to look at the items I got and I had an idea – a poem will bring it all together!  So I came up with this –
While taking a trip or riding around,
These items will keep baby safe and sound.
A Bundle Me to snuggle them warm like a bun,
A Sun Shade to protect their sin from the sun.
A Baby View Mirror for watching them ride,
And Baby Rattle Keys to keep them occupied.
Congratulations!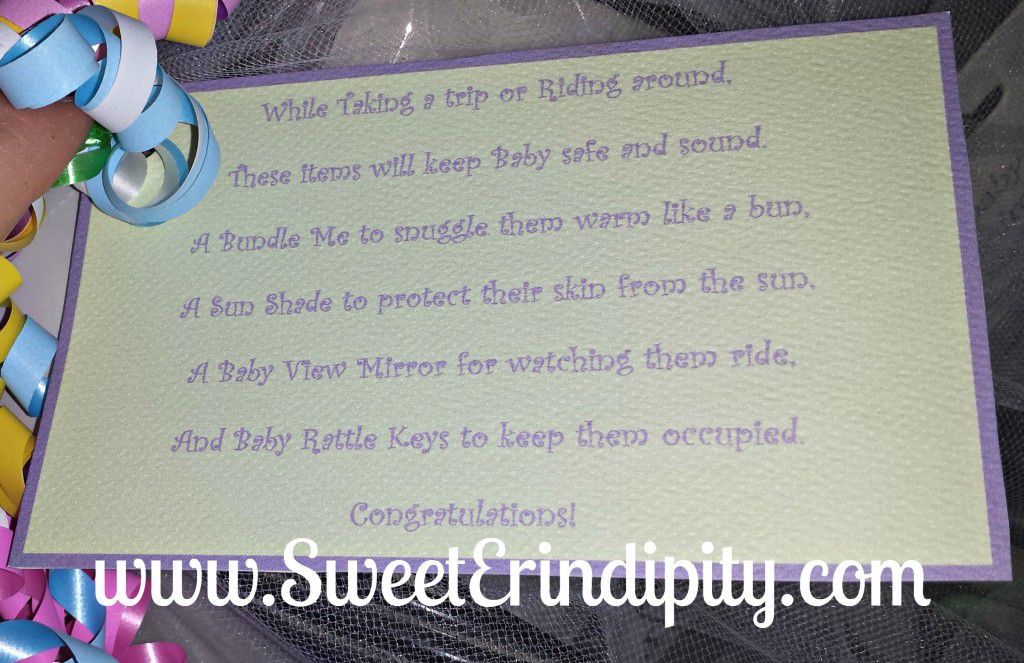 I wrapped the basket in tulle and attached the poem on to it with ribbons.
This shower also asked attendees to bring a book for baby.  I decided to attach a poem to it as well – this one by Dr. Seuss:
"The more that you read,
The more things you will know.
The more that you learn,
The more places you will go"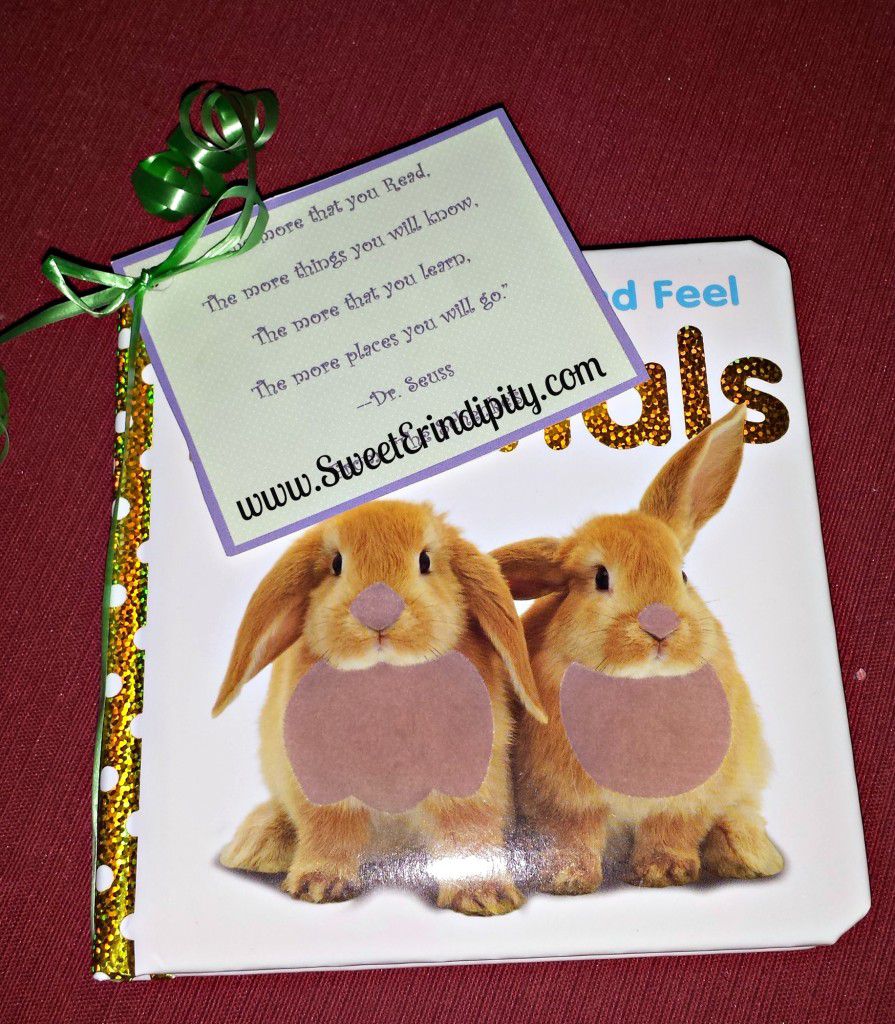 I think it came out really cute.  What is your favorite thing to bring to a baby shower?
Erin ♥