Warning
: preg_match(): Compilation failed: invalid range in character class at offset 4 in
/home/erindipity/public_html/wp-content/plugins/lightbox-plus/classes/shd.class.php
on line
1384
Warning
: preg_match(): Compilation failed: invalid range in character class at offset 4 in
/home/erindipity/public_html/wp-content/plugins/lightbox-plus/classes/shd.class.php
on line
1384
Warning
: preg_match(): Compilation failed: invalid range in character class at offset 4 in
/home/erindipity/public_html/wp-content/plugins/lightbox-plus/classes/shd.class.php
on line
1384
Warning
: preg_match(): Compilation failed: invalid range in character class at offset 4 in
/home/erindipity/public_html/wp-content/plugins/lightbox-plus/classes/shd.class.php
on line
1384
Warning
: preg_match(): Compilation failed: invalid range in character class at offset 4 in
/home/erindipity/public_html/wp-content/plugins/lightbox-plus/classes/shd.class.php
on line
1384
Warning
: preg_match(): Compilation failed: invalid range in character class at offset 4 in
/home/erindipity/public_html/wp-content/plugins/lightbox-plus/classes/shd.class.php
on line
1384
Warning
: preg_match(): Compilation failed: invalid range in character class at offset 4 in
/home/erindipity/public_html/wp-content/plugins/lightbox-plus/classes/shd.class.php
on line
1384
Warning
: preg_match(): Compilation failed: invalid range in character class at offset 4 in
/home/erindipity/public_html/wp-content/plugins/lightbox-plus/classes/shd.class.php
on line
1384
Warning
: preg_match_all(): Compilation failed: invalid range in character class at offset 4 in
/home/erindipity/public_html/wp-content/plugins/lightbox-plus/classes/shd.class.php
on line
700
Warning
: Invalid argument supplied for foreach() in
/home/erindipity/public_html/wp-content/plugins/lightbox-plus/classes/shd.class.php
on line
707
Warning
: preg_match_all(): Compilation failed: invalid range in character class at offset 4 in
/home/erindipity/public_html/wp-content/plugins/lightbox-plus/classes/shd.class.php
on line
700
Warning
: Invalid argument supplied for foreach() in
/home/erindipity/public_html/wp-content/plugins/lightbox-plus/classes/shd.class.php
on line
707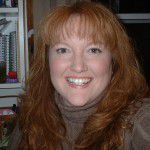 Welcome!  I am Erin, a thirty-something who loves dogs, shopping, parties and Pinterest. I am married to my soulmate, Jason. We have 2 fur babies, Bear (a black lab) & Butters (a yellow lab) and live in Central New Jersey near the Jersey Shore.
While I admit I am not a professional writer, I have wanted to start a blog to share my findings, parties, crafts, and anything else for some time.  And so…Sweet Erindipity was born!  Sweet Erindipity is my personal memoir and lifestyle blog where I write about organization, food, beauty, fitness, party planning, and anything else that strikes my fancy.  I love throwing parties and planning events.  I even planned my own wedding for less than $12K!  I love an organized home.  I have a real passion for baking, although my hips do not appreciate it.  I have loved beauty since I was a little girl.  I was obsessed with lip gloss by the time I was 10.  I am an Avon Representative, and love my business.  I was diagnosed with hypothyroidism 2 years ago and am still trying to get it right. I am also a Pinterest addict, so don't be surprised if I try some things out from there on here as well.
Please take a moment to follow me on Pinterest and Facebook.  I would love to hear your suggestions for topics.
Thank you for stopping by.  Take a look around!  I hope you enjoy my little piece of the blogiverse!
Erin ♥