Hello!  I am Erin, a 36-year-old who loves dogs, shopping, parties and Pinterest. I am married to my soulmate, Jason. We have 2 fur babies, Bear (a black lab) & Butters (a yellow lab) and live in Central New Jersey near the Jersey Shore.
I worked in Finance for over 12 years.  I left a good job to try something new that didn't work out but found a job I liked as a District Manager helping people start their own businesses shortly after. For 4 years I saw amazing things.  People were taking control of their lives and incomes.  I got laid off from that job in April of 2012 and with my severance, I wasn't too worried about finding a job. I applied to some jobs but basically took the summer off to get projects done around the house (read: major decluttering!). Once August rolled around, I starting applying to more positions, confident that I would have a job by Christmas.  Surprise! That did not happen.  Thank God for Ebay – I sold a lot of my stuff from my "projects" and that is pretty much how I funded our Christmas presents. So, now it is April of 2013 – still no job.  I did get one call last month for a pre-interview but no dice. It doesn't make sense to worry about it since it will all fall into place.  And so, I keep applying. That is where Sweet Erindipity comes in.
While I admit I am not a professional writer, I've wanted to start a blog to share my findings, parties, crafts, and anything else for some time.  And so…Sweet Erindipity was born!  Sweet Erindipity is my personal memoir and lifestyle blog where I will be writing about organization, food, beauty, fitness, party planning, and anything else that strikes my fancy.  I love throwing parties and planning events.  I even planned my own wedding for less than $12K!  I love an organized home.  I have a real passion for baking, although my hips do not appreciate it.  I have loved beauty since I was a little girl.  I was obsessed with lip gloss by the time I was 10.  I am an Avon Representative, and love my business.  I was diagnosed with hypothyroidism 2 years ago and am still trying to get it right. I am also a Pinterest addict, so don't be surprised if I try some things out from there on here as well.
I have heard that blogs thrive though word-of-mouth, so please LIKE me on Facebook and Twitter, FOLLOW me on Pinterest, and bookmark me.  Kick your feet up, take a look around and make yourself at home.
I love hearing from all of my readers, so please feel free to comment or shoot me an email at any time.  My hope is to share ideas, and maybe help make your life a little easier. If there is something you would like me to write about, let me know.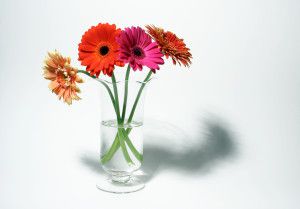 Thank you for stopping by.  Take a look around!  I hope you enjoy my little piece of the blogiverse!
Erin ♥