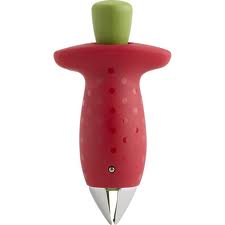 I love strawberries. And I LOVE cheesecake. So when I saw the recipes on Pinterest for them, I thought, "Wow, that looks sooo good!"
I know there are a lot of different recipes for these out there, so I went and did it my own way, which was quick and easy.
First, I got out my strawberry huller. I have this one which makes the job fast.  Wash and hull the strawberries.