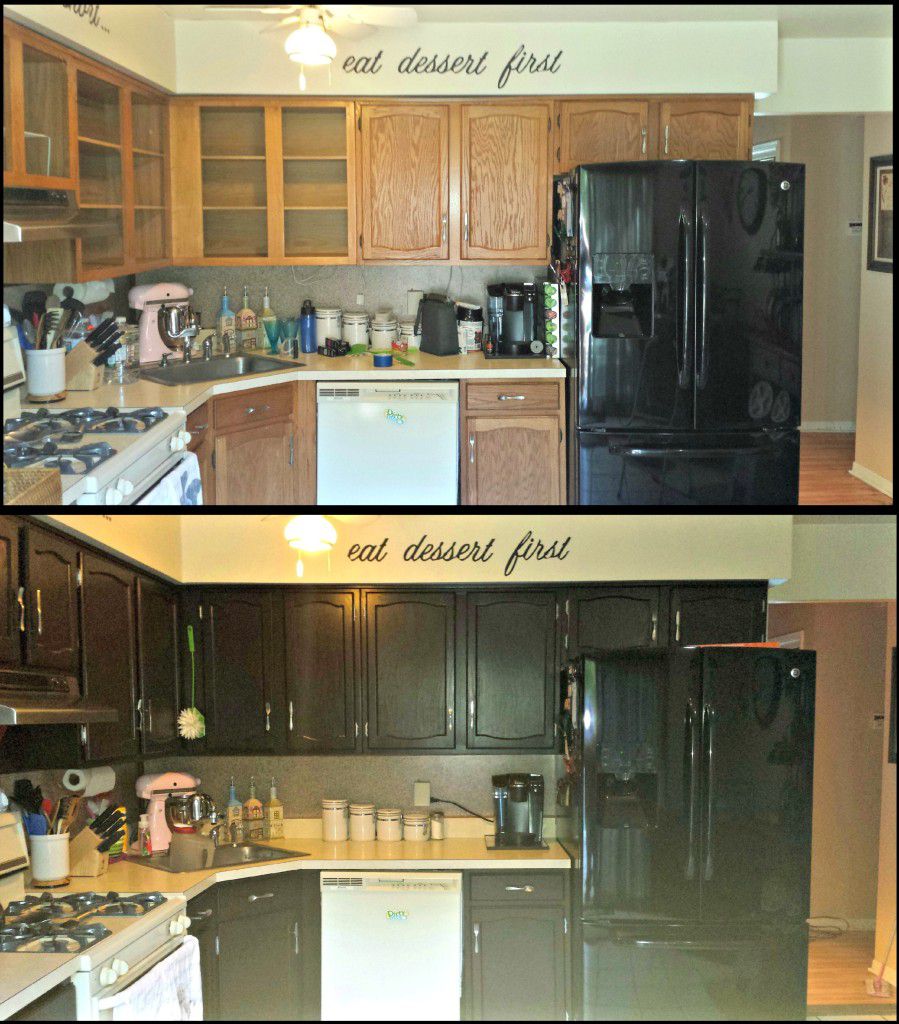 In 2008, my husband and I bought our house from my mom.  I always loved this house.  It is a 4-bedroom ranch tucked away from the road.  My parents had the house built in the late 80's, so it needed some updating.  The kitchen was the biggest area that needed updating.  The cabinets are the original oak cabinets that came with the house, and I have to say they are in great condition for being 25-years-old.  But after looking at them for just as long, I desperately needed a change.
Here is the old kitchen (took the pics after some doors were already removed – oops!):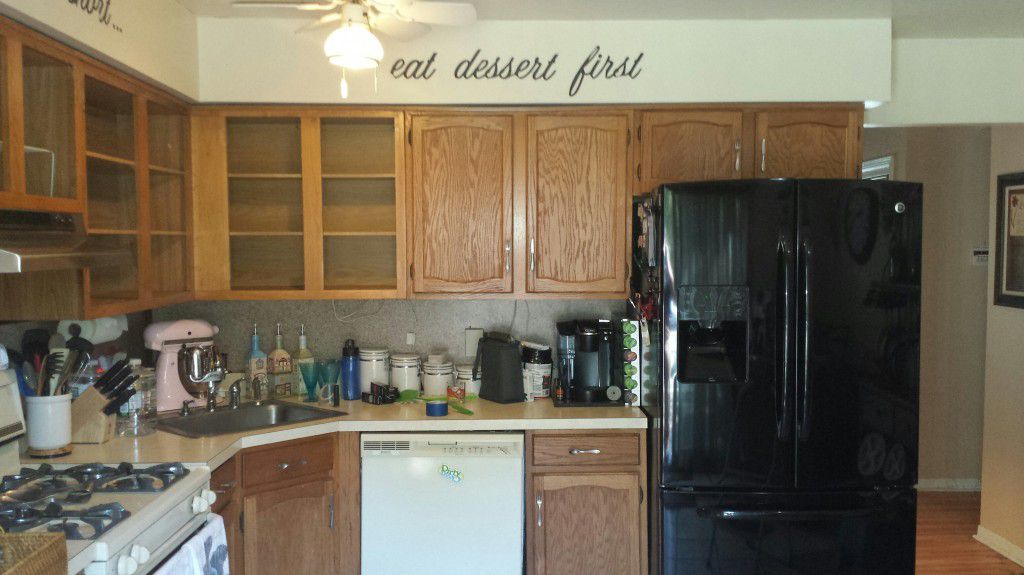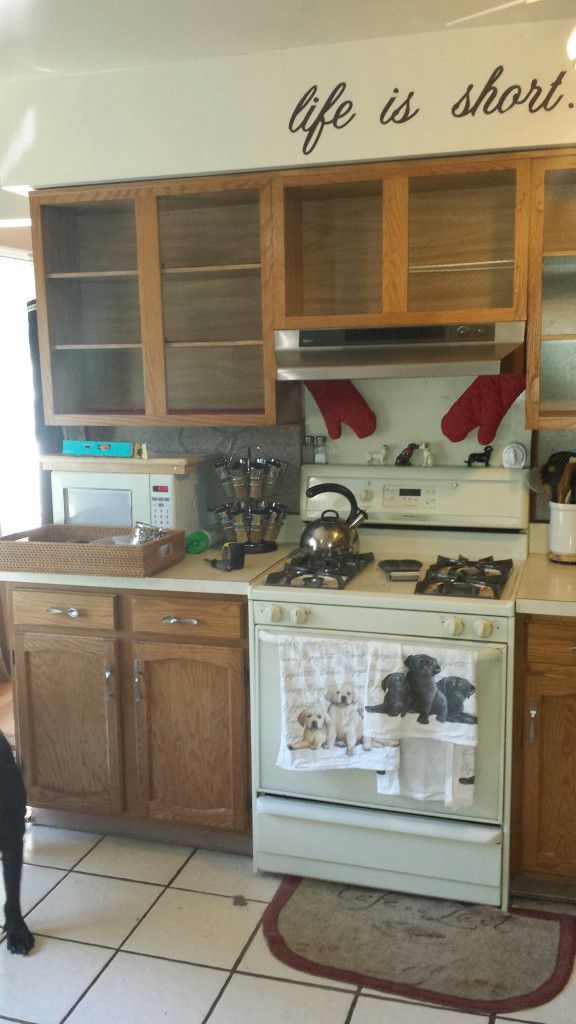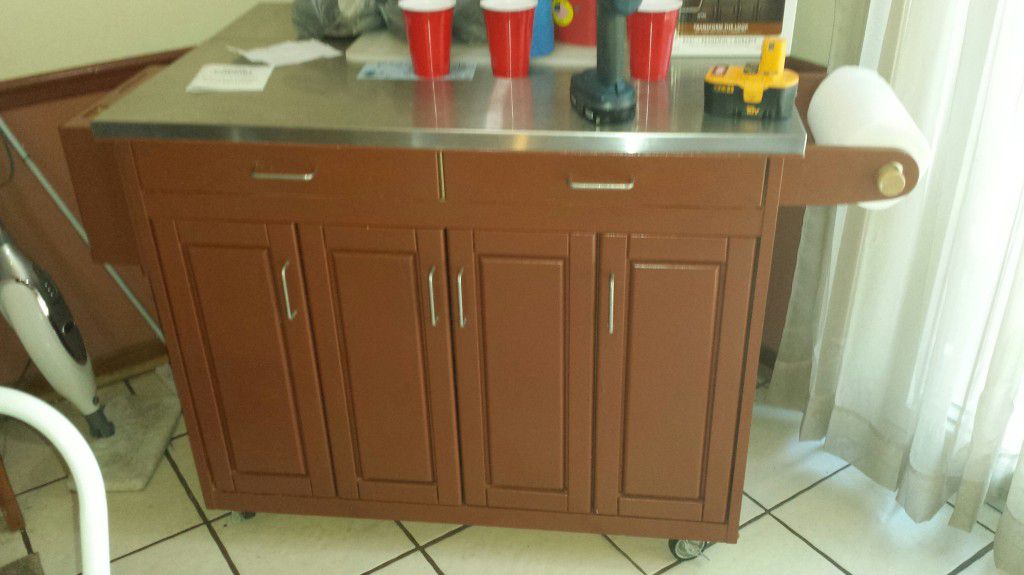 Being a Pinterest addict, I had seen posts about people who had used the Rustoleum Cabinet Transformations system.  One day, my husband received an e-mail from Home Depot that they had the kits for half off.  After doing a little research and reading a lot of reviews, we decided to get the kit and take the time to redo the cabinets and the island.
We ordered the Espresso kit.  It is a deep dark brown color.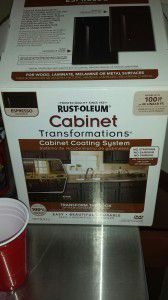 There is a small list of items you need to purchase in addition to the kit, such as paint brushes and plastic. I believe we spent an extra $20.  It is definitely not a quick fix.  I would strongly recommend watching the DVD that comes with the kit.  It explains everything very clearly.  The process was simple but took many, many hours. The kit comes with an optional glaze coat.  I have read tons of reviews and some people say it's not necessary, but we did it and I am so glad we did.  It brought out the grain in the wood and made the color a smidge deeper.
The results were well worth the effort…
It is basically like having new cabinets!  I am totally in love with my new kitchen.  It even seems brighter.  If anyone is pondering doing this, I would recommend it.
And a very big THANK YOU to my husband, who took the days to perform this magic!
Erin ♥