Notice
: Undefined variable: logostr in
/home/erindipity/public_html/wp-content/plugins/seo-nutrition-and-print-for-recipes-by-edamam/edamam.php
on line
1448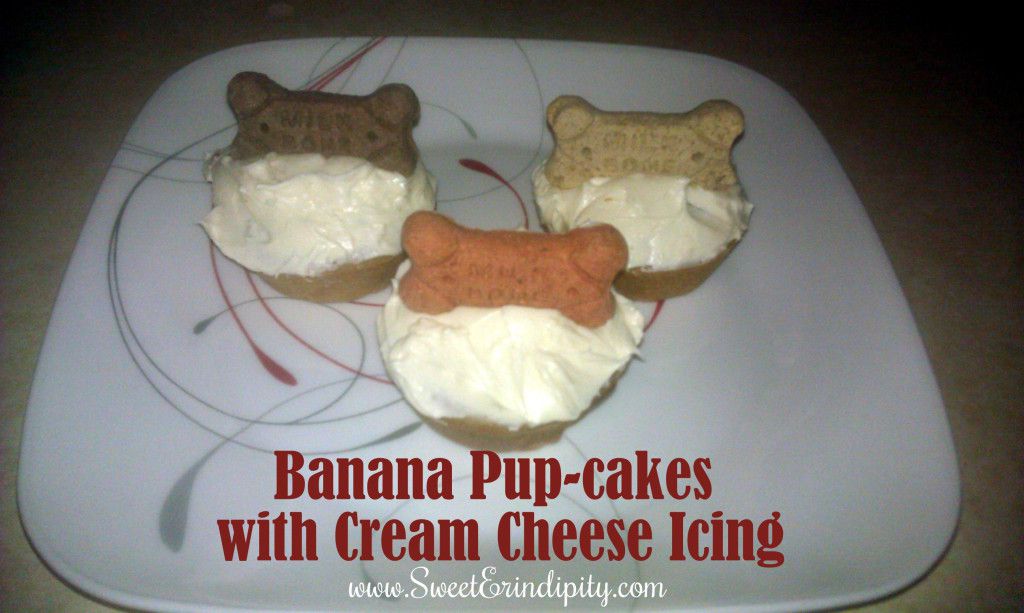 As you know, Bear's birthday was the other day.  We usually get Frosty Paws for Bear & Butters to celebrate, but this time I thought I would do something different.  You see, it is a little difficult sometimes because Bear is allergic to Peanut Butter, a common ingredient in dog treats.  But as I looked around the web to see what other kinds of treats are out there, I ran across this Banana Pupcake recipe.  I liked that there are only a few ingredients in it, so it is healthy for them.  And it just so happened that I had some ripe bananas on top of the fridge.
I got all my ingredients together and got started.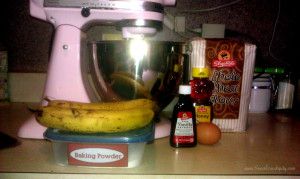 First, I mixed the water, bananas, vanilla, egg and honey.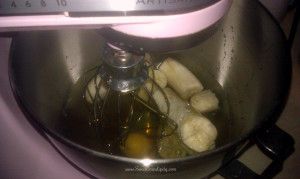 I added the flour and baking powder, and mixed.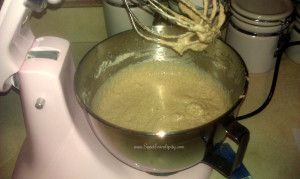 I greased my cupcake pans lightly.  Then I poured the batter into cupcake pans.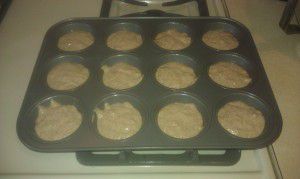 I baked them at 350° for 20 minutes.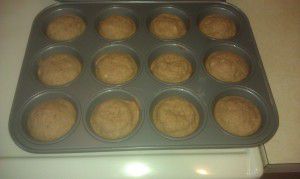 While they cooled, I made the icing.  Using my mixer, I combined 12 oz nonfat cream cheese, 1 tsp. vanilla, 1 tsp. honey.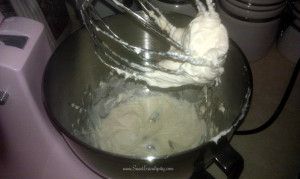 Once cooled, I iced the pupcakes with the cream cheese mixture and added a Milk Bone for garnish. I only iced 8 – I froze the rest for use next month when it's Butters' Birthday. I think they came out really cute.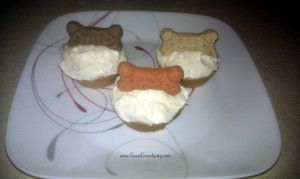 Bear and Butters loved them! They were a little confused on how to eat them at first, but once they figured it out they were gone.  Hope your pups enjoy them as much as mine did!
 Erin ♥
Rating: 51
Prep Time: 5 minutes
Cook Time: 20 minutes
Total Time: 25 minutes
Per Serving 142 calories
Fat 7 g
Carbs 19 g
Protein 4 g
Ingredients
For the pupcakes

2 cups water
2 bananas
1/2 teaspoon vanilla
3 cups whole-wheat flour
1/2 tablespoon baking powder
1 egg
2 tablespoons honey

For the frosting

12 oz nonfat cream cheese
1 tsp. vanilla
1 tsp. honey
Instructions
Preheat oven to 350°F
In a bowl combine water, mashed bananas, vanilla, egg and honey
Add flour and baking powder; Mix well
Pour into cupcake pans
Bake 20 min or until toothpick inserted comes out clean
For the Frosting - In a mixer combine cream cheese, vanilla, and honey until smooth.
Frost pupcakes. Garnish with your choice of treat.