With Spring here, I was organizing my gift wrap area the other day.  I was surprised to come across these…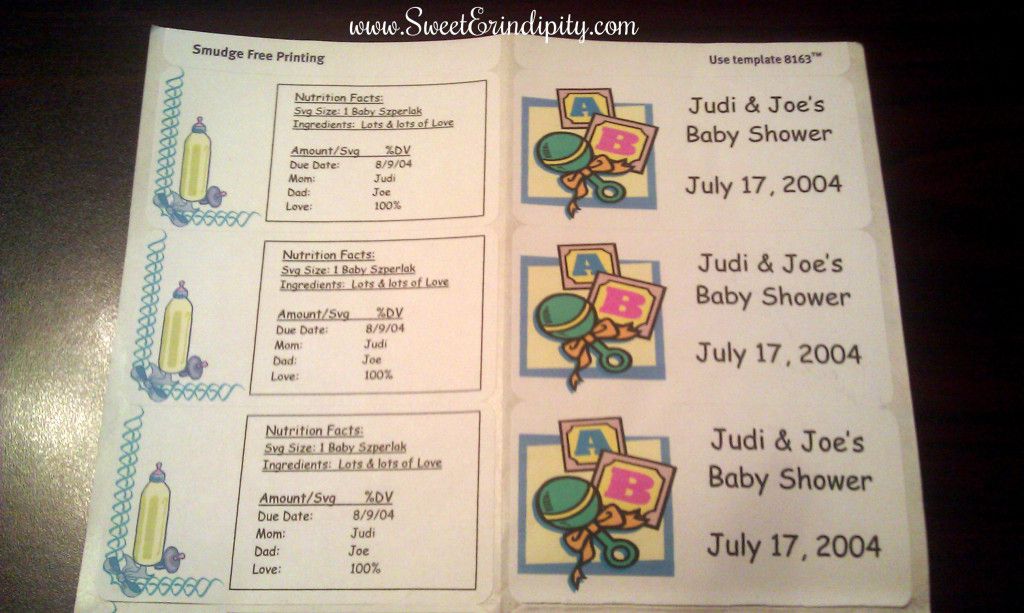 These are labels from one of the first crafty things I ever made.  I was helping to plan a baby shower for my aunt and since it was summer, I thought water bottles would be a cute favor. I believe the other favor we had was chocolate – you can never go wrong with chocolate!   I used basic Poland Spring water bottles.  Back in 2004 I don't think they made printable water bottle labels, and if they did I didn't know about them.  So I designed the labels on 2 x 4 shipping label stock with my favorite font at the time, Comic Sans. I loved the idea of the ingredients being things about the baby. I bought generic Baby Shower ribbon at the party store and we hot glued the babies on the cap.  The pacifier was tied on into the ribbon.  Overall I think they came out pretty darn cute.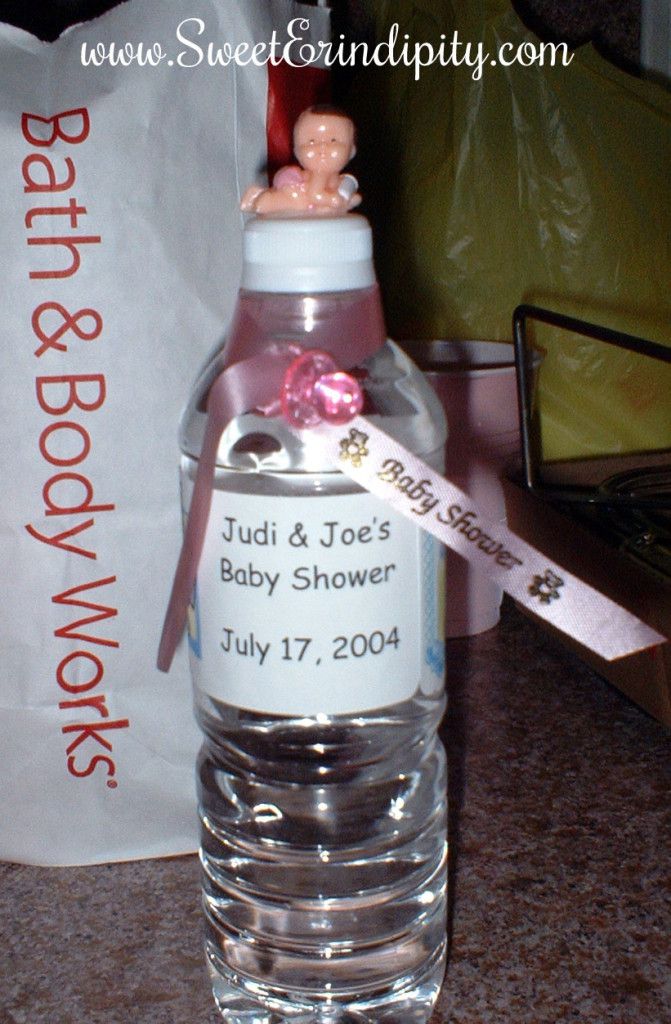 What is the most creative shower favor you have seen?
Erin ♥